Activities & Events
As a city of almost two million people, you can bet San Antonio is chock full of thrilling activities and endless fun—some of which are within our own front doors.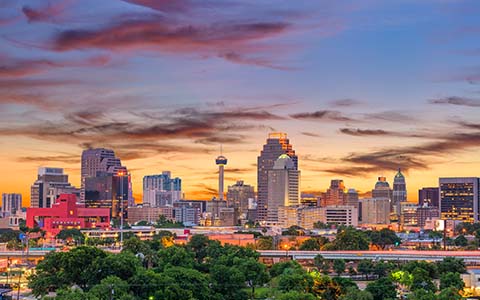 Mules & Massages
Thursdays, 4:30 - 5:30 p.m. | Ambler Atrium
Whether you've had a long day of planes, trains, and automobiles or an afternoon touring the city, take a moment and unwind during Sunset Skinny on the Ambler Patio. Enjoy a complimentary moscow mule and a chair massage while learning about our wellness programs with Spa Director, Gigi.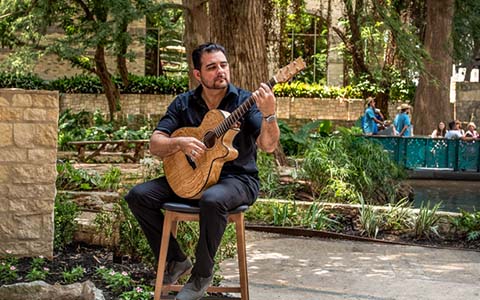 Ambler Unplugged
Thursday & Saturday, 5:00 - 8:00 p.m. | Ambler Patio
Kick back and sip hand-crafted cocktails on Ambler's inviting River Walk patio, while enjoying live music performed by some of the hottest rising new musicians in San Antonio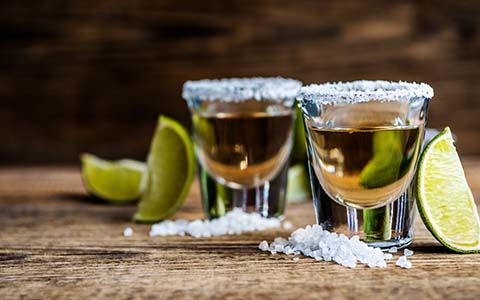 Ambler Agaves + Tequila Tasting
Fridays, 5:00 - 7:00 p.m. | Ambler Lounge
For those who favor the finer agaves in life, join us for an agave and tequila tasting as we feature our local favorites this Friday in Ambler Texas Kitchen + Cocktails Lounge!
Weekend Welcome
Fridays, 6:00 - 8:00 p.m. | Ambler Lounge
Kick your weekend off the right way with Mariachi Azteca de América bringing you traditional mariachi tunes from the third floor terrace to the river level patio.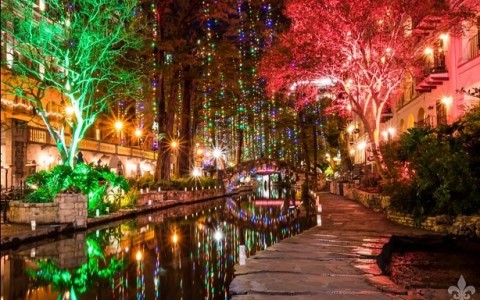 Holiday Lights Boat Cruises
Mondays-Thursdays, 6:30 - 9:30 a.m. | GoRio
Weekend Brunch Bar
Saturdays & Sundays, 11:30 a.m. - 2:30 p.m. | Ambler
We believe in the power of the 'hair of the dog'. Enjoy live music while sipping artisan morning spirits such as an Ambler Bloody Mary or refreshing mimosa in the calming, tree-shaded ambience of the Ambler Patio.
Spa Day Surrender
DAILY | ROOFTOP LEVEL
Pamper yourself any day of the week at The Spa at Hotel Contessa. Our rooftop sanctuary is a serene oasis where innovative spa treatments is your gateway to transformational wellness.